Lifetime Exteriors
With a new website and an effective marketing message, Lifetime Exteriors saw their website leads skyrocket, jumping from literally no leads to dozens every month.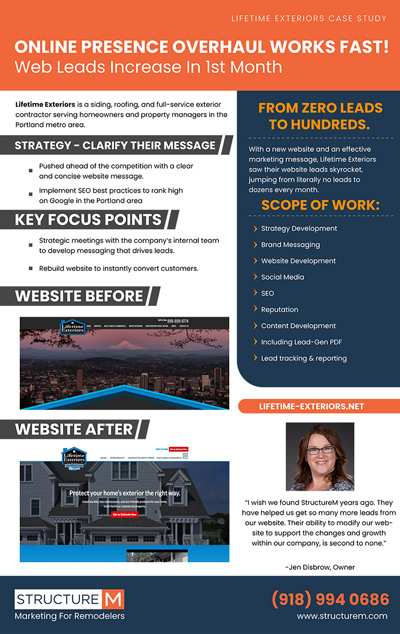 Lakeside Renovation & Design
Organic web traffic has tripled due to high visibility in local search results and a strong online reputation.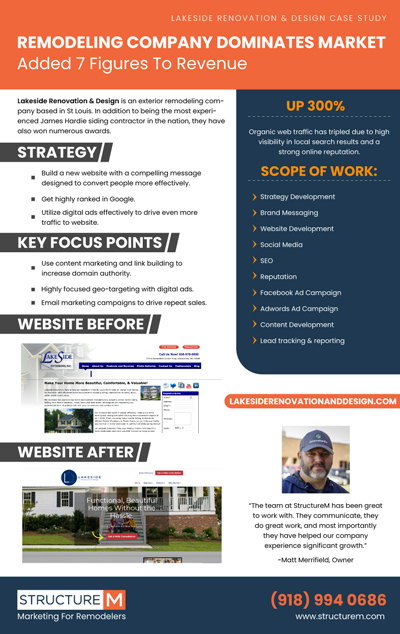 Edens Structural Solutions
In the last 3 years, website traffic has grown from 1,000 to 17,000 organic monthly visitors. Revenue keeps growing year after year.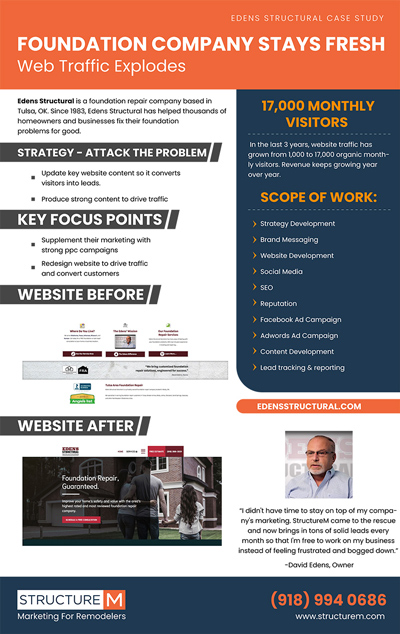 Action Builders
Action Builders currently receives an average of 20 high quality leads per month.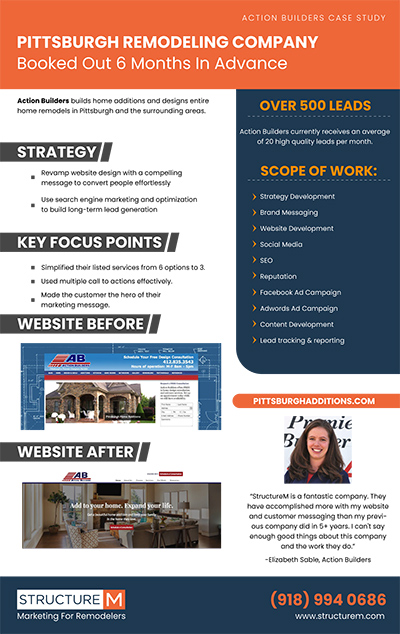 John McCarter Construction
John McCarter Construction currently receives between 20 and 40 online leads per month.